How to renew Let's encrypt certificate for PRTG
In one of the last posts I've showed you how to install Let's encrypt certificate on PRTG. Now it's time to renew it. Process is simple, but require manual work.
Enter the number of the certificate you wish to renew

If certificate renew process went successful, you'll see this screen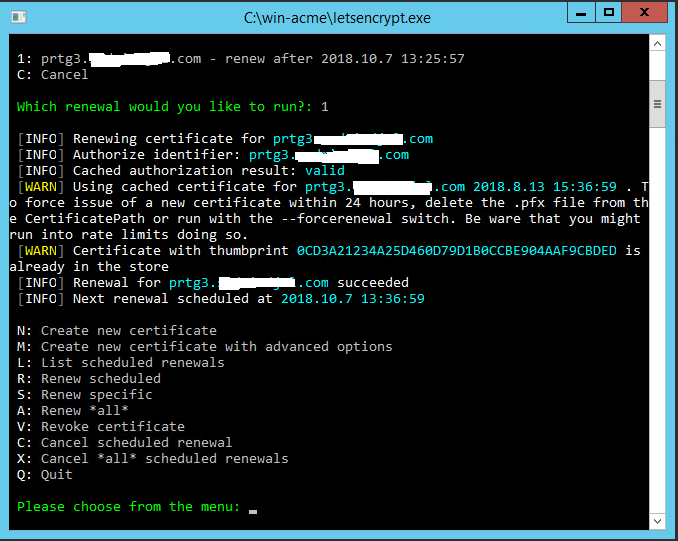 Now open PRTGCertImporter.exe and import certificate like in previous post.
1